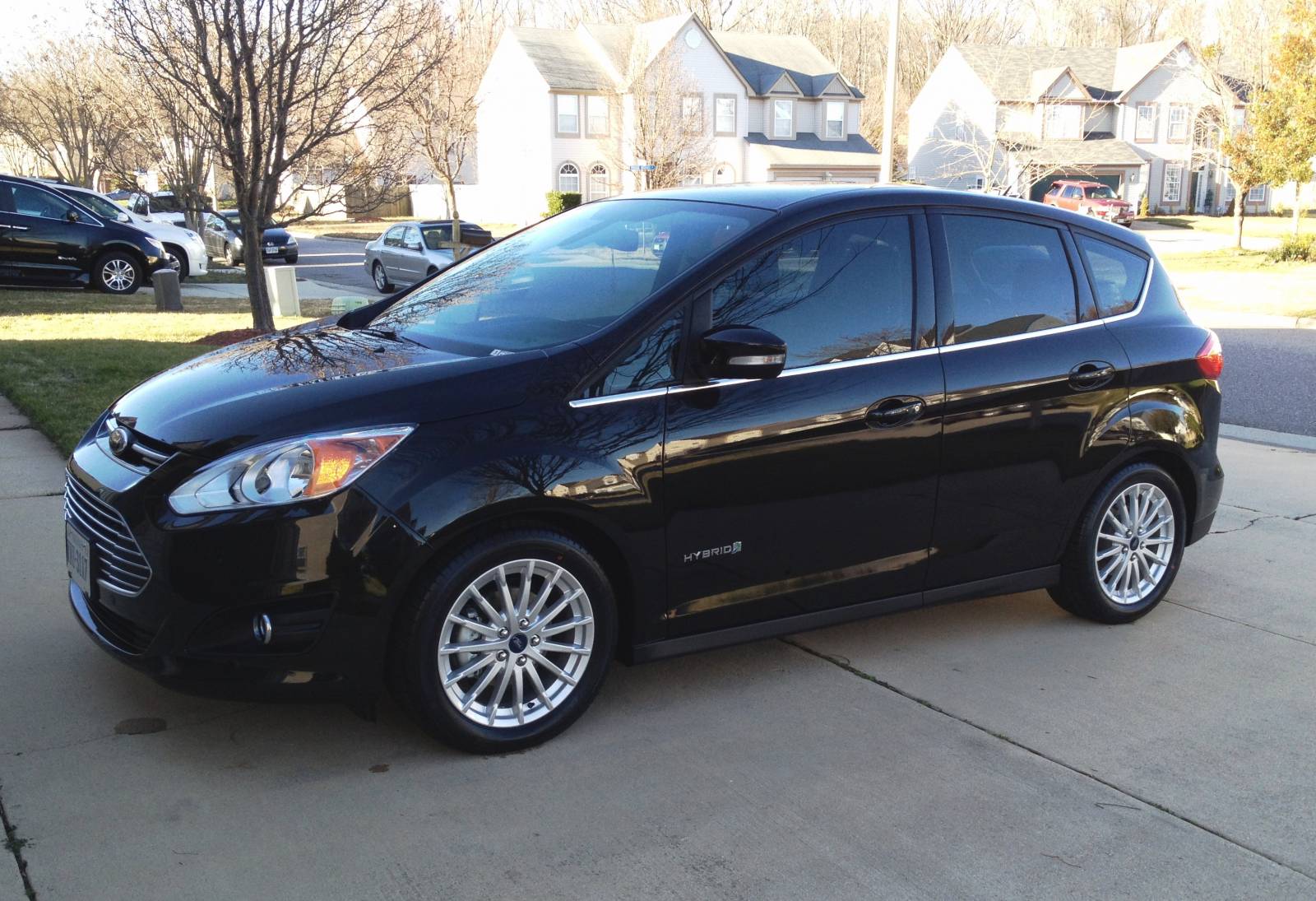 Just gave the car it's first full detail, wash and wax.
Started off by taking it to the tint shop and putting 35% on all the windows, including the sunroof, but nothing on the windshield.
Do not detail your car before taking it to the tint shop. They pretty much cover your car with tint application spray, inside and out, all over the interior, especially if you get the sunroof tinted. I also noticed several shoe scuffs from crawling all over the inside of the car, but all of that came out.
After vacuuming, applied Scotchguard to all carpet and floor mats. This stuff is great, really helps to bead up any spills (though that should never happen)
Washed with regular Meguiar's Deep Crystal Wash, I like their Gold Class wash as well. Deep Crystal is usually cheaper.
Laid down a coat of Meguiar's NXT Generation 2.0. Skipped the clay bar, since it didn't seem to need it, no debris in the paint, very smooth. I tried to clay a small section, but got nothing off, so I didn't do the rest. NXT 2.0 is a pretty good synthetic wax, but use sparingly. I noticed a little bit of greasy like haze, so went back over it with Meguiar's Ultimate Quick Wax, which smoothed all the greasy looking smudges right out.
I tried Turtle Wax Ice Synthetic Spray Wax and Optimum Instant Detailer and Gloss Enhancer, and both were just as smudgy as the NXT 2.0. So I'll be using the Meg's Ult Quick Wax to wipe down the car after every wash.
For the interior leather, vinyl, and plastic, I put down a coat of 303 Aerospace Protectant. Great thing about this product, it works on leather, plastic, rubber, and vinyl, so you don't have to worry about getting the wrong chemical on the wrong surface, and since our seats are mixed vinyl and leather, this is a must have. It is a UV protectant that doesn't leach out the plasticizers since it contains no silicones and is water based, not petroleum or alcohol based, and it's a safer for the environment. But most of all, it works. It's SPF 40 for your stuff. Looks good, isn't too greasy, and it protects.
Do not use Armor All. It will leach plasticizers out and cause you plastic to dry and crack faster than if you used nothing at all.
For the tires, just good old Meguiar's Hot Shine tire spray applied with a sponge. This stuff is cheap, only 6 bucks. Just don't spray it on directly or drive the car until it is dry, because it will sling everywhere.
Polished the wheels with Honda Pro Polish. It's a motorcycle "do it all" product and I do mean it does it all. It cleans, polishes and protects all plastics, chrome, aluminum, metal, decals, vinyl and painted surfaces without water. It is streak-free finish with one application and contains anti-static ingredients to repel (brake) dust and dirt. Protects finished surfaces from harmful UV rays and leaves a long-lasting high gloss finish. Since the wheels have paint, metal, chrome, rubber, and plastic on them, and I'll probably get over spray on the rubber tires and brakes and rotors, this product is perfect for cleaning the wheels. It says you can clean glass with it, but it will be a little hazy, so I wouldn't recommend it.
And last, but not lease, applied Rain-X to every window, including the roof. I didn't realize the roof is about 70% glass if you have a sunroof. Pretty cool!
So what is your favorite products? What do you not recommend?