OK, let us see what fits.
How about 16,000 cans of softdrink, 12,000 nappies, a phone booth, a small forklift, an elevator from IKEA (in boxes, of course), whatever - don't break anything or 'wish I hadn't done that'.
Just a full sized wheel barrow here, went in very nicely with about 3/4 of an inch to spare up top when the wheel passed in. I was quite pleased. BTW, the WeatherTech box worked very well as a 'sled' in this case, especially with the nice flat surface from front to back.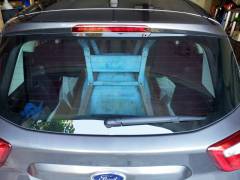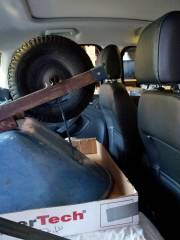 Nick
Edited by C-MaxSeattle, 19 August 2013 - 09:36 AM.