Improve your Winter MPG's by 4MPG by Taping up your grills. The strategy here is to minimize heat lose, because the ICE needs to get up to operating temperature(202-212*F) to get the best MPG's. All heat comes from burning gas so the less you use to heat up the ICE the better your MPG's. BTW taping up the front of your car has another benefit of protecting your paint job.
Supplies you will need, Heavy Duty clear packing tape,Windex cleaner and car wax. Clean and wax areas to be tape to make it easier to get off.
You need to setup your Smart Gauge like this. This is accomplished by toggling down Display menu to MyView then toggling right one step and then toggling down till you get Engage display. Then toggle right one step and then down till you get Temp display. Then hit OK button in the middle to save this, you can monitor MyView for water temperature.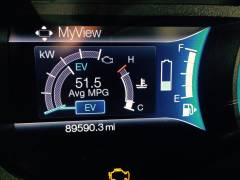 Then open hood and tape up intake holes as in the pics below. This keeps cold air from going into the intake of ICE, instead uses warmer air from the engine compartment which helps the ICE warmup sooner.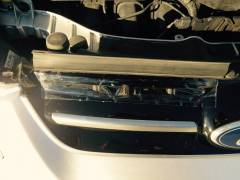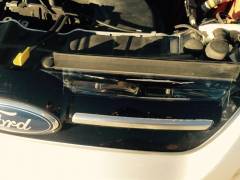 Next close hood and tape up the top grill opening to keep cold air from going into ICE compartment as shown in the picture.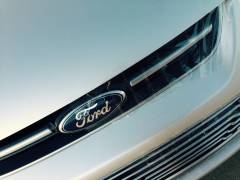 Next tape up center grill as shown all the way across the two openings. Do the same thing to the lower grill. You can also tape up hood and head light joints to keep cold out. EASY! If you don't like it you can pretty easily take it back off.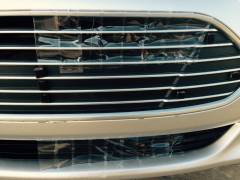 Good Luck
Paul